HI-PM Magic™ - YSS Advanced Plastic Mold Steel - 40HRC Pre-hardened Steel
Proterial America has developed HI-PM Magic with a view of total cost reduction of resin product manufacturing. HI-PM Magic has a high durability and excellent machinability.
Features
Hardness (37 to 41 HRC) can support high quality mass-production of precision molding for resin products.
Superior toughness and excellent weldability can reduce problems when developing new products.
Excellent high feed machinability at high speed and steady mirror polish-capability can improve working efficiency and save energy & cost.

Rating of Hardness and Mirror Polishability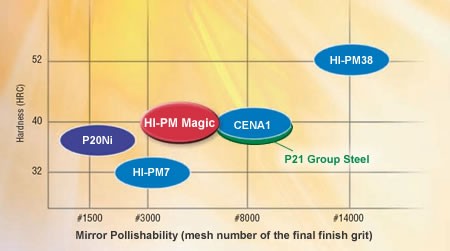 Polishability


Toughness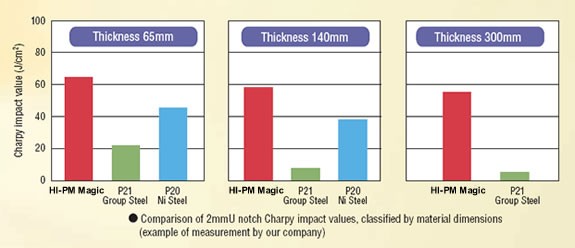 Machining Properties


The data listed above are representative value which may differ from actual product characteristics.