Overview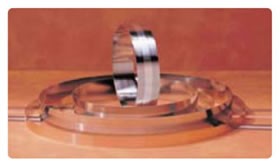 Proterial America's cladding materials are built for use in connecting materials with different properties (e.g., aluminum and copper) in cathodes and anodes. Conducting cell interconnection (resistance welding, ultrasonic welding, and laser welding) in a smooth and efficient fashion makes major contributions to streamlining the cell module assembly process and enhancing reliability.
We supply customers with outstanding made-to-order quality by tailoring material combinations and highly rational structural designs to suit customers' connecting methods.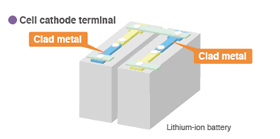 We can also offer finished products, such as press-forged terminal components, connecting-use bus bars, and lead components.
Applications
Lithium-ion batteries and capacitors